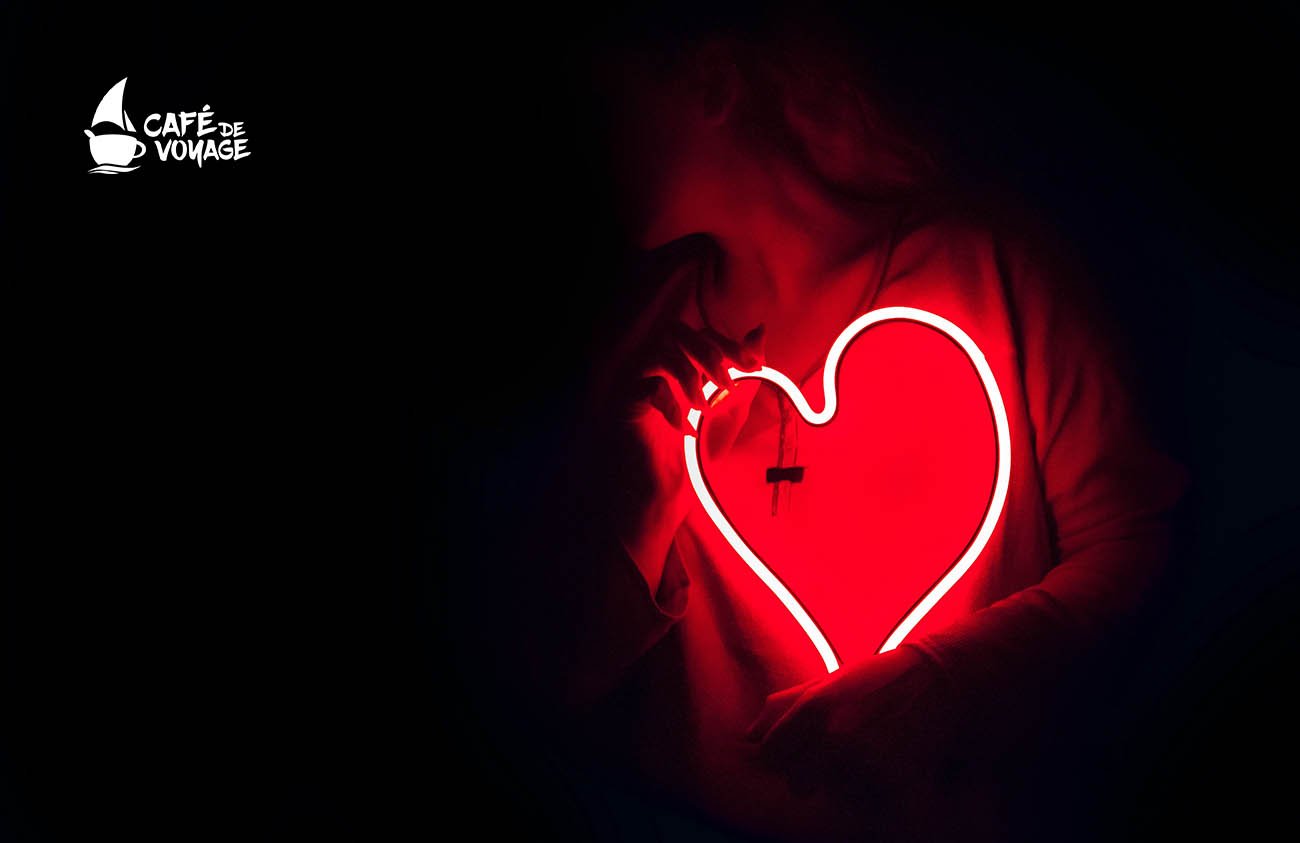 Dine Your Heart Out.
Cafe De Voyage is pleased to announce our Valentine's Days plans. We are open all day as usual but in addition, we are planning a special Unlimited Dinner option for you to treat yourself or your loved one. From 5pm onwards we have an dinner experience with live music and all our specialities for a fixed price.
For Valentine's Day entertainment we have Sherwin the One Man Band who plays three different instruments including the Keyboard, Violin and Saxophone. His music will help to create a lovely romantic atmosphere in our already amazing setting.
Lucky Gift worth Rs.1,200 to one lucky reservation booking.
You are encouraged to book early for this event. We have 5 early bird offers for which you will not only get Rs.100/- cash discount on your booking but will also get you the first round of drinks you order for free. We have an amazing range of Mocktails to choose from which will not be included in the special menu.
Cafe de Voyage is the ideal destination for Valentine's Day celebrations. We have a wide selection of food and drinks available which will be ideal for treating your special loved one. You can also check out our Merchandise section and order a special gift while you dine.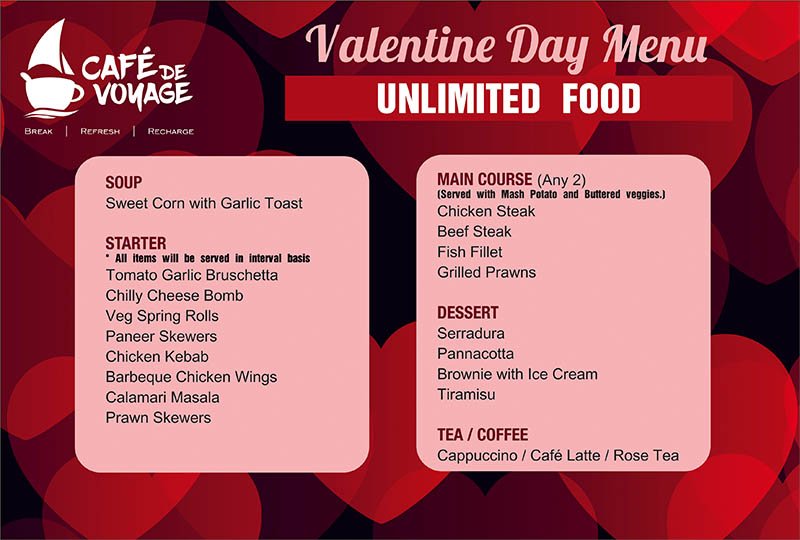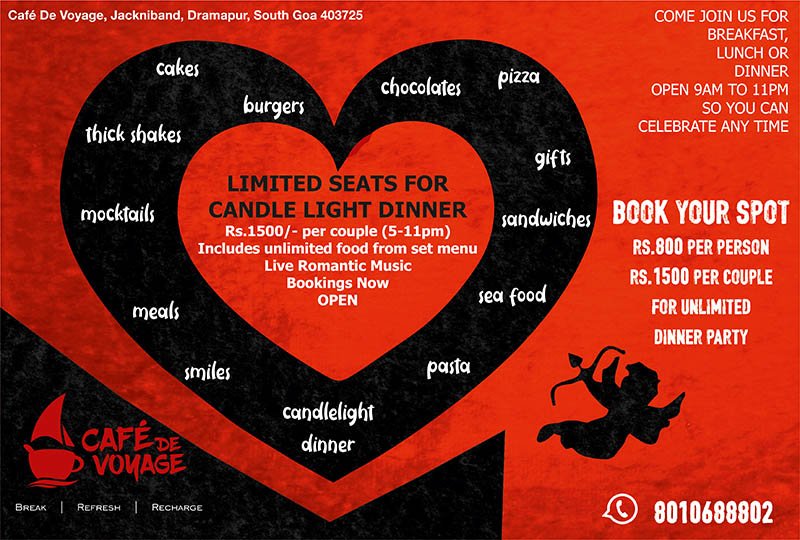 We will only have a max of 25 tables available so please book as early as you can. We have ample off street parking available for cars and bikes. We are located right off the National Highway 66 on route from Navelim to Cuncolim at the Jackniband Junction near Padre Pio.
Do drop in to Cafe De Voyage any day and sample the delicious food and confectionery which make a quick and satisfying snack. We also have chocolates and cakes and other items suitable for gifting in case you have forgotten to buy a gift for your special someone.